Sentinel Storage - Edmonton South
9944 33 Ave NW, Edmonton, AB
1st Month Free & 30% OFF indoor winter car storage
Photos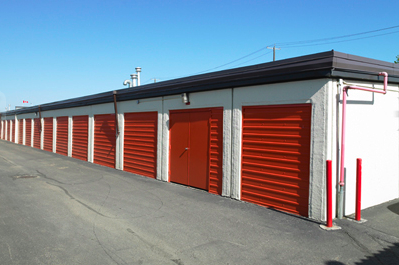 Hours
Office Hours

| | |
| --- | --- |
| Monday-Friday | 9am to 5pm |
| Sunday | Closed |
Access Hours

| | |
| --- | --- |
| Daily | 6am to 11pm |
About Sentinel Storage - Edmonton South
Sentinel Storage is one of Canadas most trusted brands in storage. We are committed to offering you the best storage experience possible form the time you first pick up the phone to the moment your belongings are safe and secure in any of our excellent storage facilities. We pride ourselves on our unparalleled customer service, well lit, clean and secure storage units and ongoing promotions to help make things a little easier.
Current Promotions:

Free Moving-in Van
First 4 weeks FREE
Student Special - 50% OFF
1st 4 weeks * subject to availability
* Offers may not be combined and are based on availability
Features
Climate Control
Drive-up Access
24/7 Security Monitoring
Packing Supplies
Dollies & Carts Available
Payment Options
Vehicle Storage
Moving Truck
Hours
Office Hours

| | |
| --- | --- |
| Monday-Friday | 9am to 5pm |
| Sunday | Closed |
Access Hours

| | |
| --- | --- |
| Daily | 6am to 11pm |
Facility Reviews
---
Very happy with experience. Used a large unit (10 x 30) to temporarily hold the contents of a 3 bedroom townhouse. It did the job. Access was great - roads in the compound are uneven and rough - but served to keep the speed down. We were lucky and got in on a super promotion so the cost for a 3 week period was very low. I have no hesitation in recommending this facility/service.
---
First time using storage services. Very great location. It was easy to book and also arrange payments. Also easy to end services as I did not need storage anymore. Everything was well explained to me. Highly recommended.
---
I had an amazing experience not only with booking a storage unit super last minute, to being greeted by friendly, knowledgeable staff that got us all set up AND they had pallets on the ground in the unit which I wasn't expecting and thought that was a good preventative measure to help protect our stuff in case something happens! 10 out of 10 would recommend to anyone who needs a unit!
---
There is no pavement, we got our unit in the winter when there was ice on the ground. Everytime we come to our unit there is a lake/mud hole in front of our unit. Every. Single. Time. We have had to get our vehicle interiors detailed because we track so much mud into them when we have to come to our unit. Would definitely not rent here again.
---
Best of luck getting to your storage unit. There's massive mud puddles across the laneways which have been there for weeks. Nothing is being done to fix the problem. I haven't been able to access my unit for two months. Have had to wash my truck each time I go there to see if my unit is accessible. Nothing but excuses from the staff in the office (yes they are friendly but how tough is it to get a load of gravel in and spread over the mud? Is it a question of not wanting to spend the money?). UPDATE: I should point out that Sentinel reached out to me and tried to assist. That included spreading gravel and grading the laneway. They were prompt and seemed concerned.