Sentinel Storage - Roper Road
8112 Roper Road NW, Edmonton, AB
1st Month Free & 30% OFF indoor winter car storage
Photos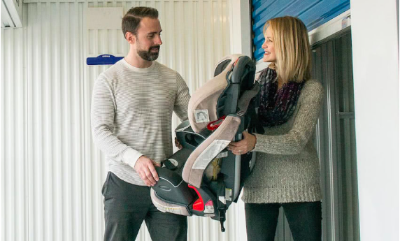 Hours
Office Hours

| | |
| --- | --- |
| Mon-Fri | 9am to 5pm |
| Sat | 9am to 5pm |
| Sun | Closed |
Access Hours

| | |
| --- | --- |
| Mon-Fri | 9am to 5pm |
| Sat | 9am to 5pm |
| Sun | Closed |
About Sentinel Storage - Roper Road
Sentinel Storage is one of Canadas most trusted brands in storage. We are committed to offering you the best storage experience possible form the time you first pick up the phone to the moment your belongings are safe and secure in any of our excellent storage facilities. We pride ourselves on our unparalleled customer service, well lit, clean and secure storage units and ongoing promotions to help make things a little easier.
Current Promotions:

Free Moving-in Van
First 4 weeks FREE
Student Special - 50% OFF
1st 4 weeks * subject to availability
* Offers may not be combined and are based on availability
Features
Climate Control
Drive-up Access
24/7 Security Monitoring
Packing Supplies
Dollies & Carts Available
Payment Options
Moving Truck
Hours
Office Hours

| | |
| --- | --- |
| Mon-Fri | 9am to 5pm |
| Sat | 9am to 5pm |
| Sun | Closed |
Access Hours

| | |
| --- | --- |
| Mon-Fri | 9am to 5pm |
| Sat | 9am to 5pm |
| Sun | Closed |
Facility Reviews
---
I'm rating them 5 stars because of the staff Mary, Simir and Jenn (manager)!!! We've had a unit there since 2016. We've had a recent break in because of our neighbouring units were targets but luckily nothing was taken from us. It was a very upsetting and unsettling experience. The staff mentioned made us feel supported and accommodated us the best they could. We're now in a different unit still with them feeling good about storing our belonging there. Thank you for your time and patience with us during this trying time.
---
Simer has exceptional customer service skills. This is something the company should encourage and appreciate Simer for. There way he comported himself professional as well as treated me the first time I stepped into the office been a new comer to Edmonton from Calgary. He left an indelible impression that made me return after 2 weeks of trying other competitors.
---
Simer was a pleasant person in helping to chose the storage unit. He explained the size and features of the unit; the price and the contract. After choosing the unit, he brought us out to view the location of the unit and showed us how to access the secure gate entry He was very organized and patiently explained each of the questions we had asked. I highly recommend dealing with Simer if you are looking for a storage unit at this location.
---
Was there to help a friend with his work tools, Storage unit was broken into, waiting to hear back of the compulsory I durance will replace the stolen goods. Clean and well laid out, easy to drive to you locker.
---
I do business here weekly at minimum. I had an extremely negative interaction with an employee. The company has rectified the situation and handled it very professionally. I have the utmost respect for the Sentinel team after the way they handled that incident. I can no longer hold them to 1 star. 5 Stars for professional upper management that cares for how their customers are treated. A smooth and easy interaction for your stored belongings. I recommend this place for all individuals & businesses.