StorageMart
14405 127 Street Edmonton AB
FREE MONTH - Call Now!
Photos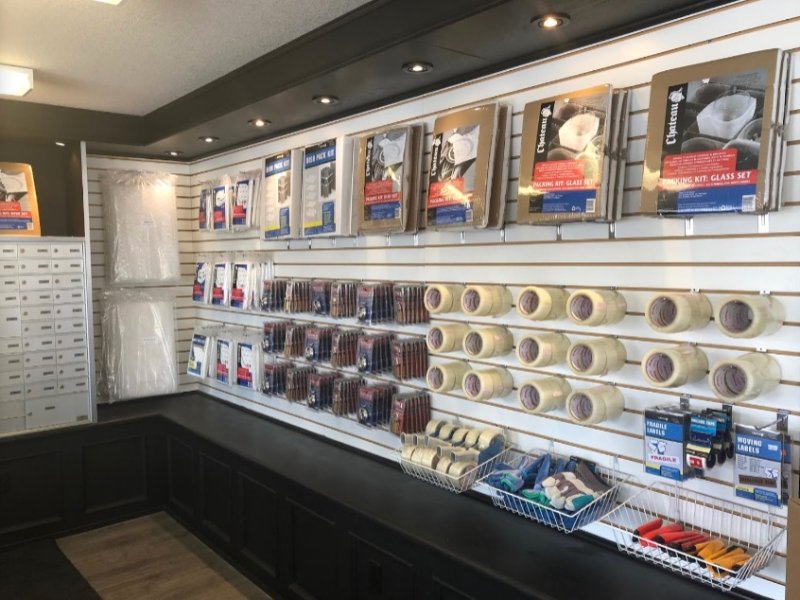 Hours
Office Hours

| | |
| --- | --- |
| Mon-Fri | 9:30am to 6:00pm |
| Sat | 10:00am to 4:00pm |
| Sun | 12:00pm to 3:00pm |
Access Hours

| | |
| --- | --- |
| Mon-Fri | 6:00am to 10:00pm |
| Sat | 6:00am to 10:00pm |
| Sun | 6:00am to 10:00pm |
About StorageMart
We're The Helpful Storage People, ready to answer all your questions and provide the best service, above and beyond just a place to put your stuff. If you need moving and packing advice or help selecting the best size within your budget, our expert storage team is at your service. The difference our customers experience is the feeling in knowing they have placed their items in a convenient, clean and affordable storage property. We value your trust in us! Customer satisfaction is a top priority at every self storage facility we operate. Video surveillance runs 24/7 so we always keep a watchful eye on the property and access controlled gates mean that only tenants of the property can enter. Personal PIN codes allow us to monitor who comes and goes. Our mission is to deliver peace of mind to every customer all the time.
Features
Climate Control
Drive-up Access
24/7 Security Monitoring
24 Hour Access
Parcel Delivery Acceptance
Drive-in Loading Bay
Packing Supplies
Dollies & Carts Available
Payment Options
Hours
Office Hours

| | |
| --- | --- |
| Mon-Fri | 9:30am to 6:00pm |
| Sat | 10:00am to 4:00pm |
| Sun | 12:00pm to 3:00pm |
Access Hours

| | |
| --- | --- |
| Mon-Fri | 6:00am to 10:00pm |
| Sat | 6:00am to 10:00pm |
| Sun | 6:00am to 10:00pm |
Facility Reviews
---
We have had our RV stored at this lot for 15 years. We have never had a problem with any of the management. Unfortunately my husband of 36 years passed away suddenly of cancer. I called to let the management know and I have never had such understanding and compassion from the staff there. The two ladies there Nichole and Rachelle have showed me nothing short of respect, compassion and understanding. These ladies went out of their way to help me with the RV rental lot. I am only sorry I will no longer be needing the space, but I will never forget these two ladies and will occasionally stop by to say hello. I feel this company is blessed to have such amazing women who seem to work so well with each other. Thank you for all your help ladies!!!!!! Wanda Terlecki
---
I had a really great experience when dealing with storage mart ! Rachel was so patient and knew her job so well . She answered all my questions and gave me all the information I needed to choose storage mart . I highly recommend storage mart . I shopped around price wise and storage mart was the better priced . But I again have to thank Rachel for how friendly , welcoming and knowledgeable.. she made it so easy to choose storage mart !
---
Nicole & Rachelle are very friendly and helpful. Unit was clean and easily accessible. They made my experience with Storage Mart smooth, and easy, an overall positive experience. Thank you ladies! I definitely recommend this location.
---
Takes days to get a return phone call. No call back confirming my end of lease, my gate code has left me locked out numerous times, and no one to call after hours to get in. The late fee being 5 days late on a payment just from being busy and forgetting was the real treat. Paid for 2 units from these guys its been less than a great experience.
---
Ive been a customer at this location for years ! Extremely clean & safe !!! From storing vehicles to furniture this company has been a great option for me!! Though one of the ladies lack major customer service skills , Nichole is extremely professional and has been very helpful throughout the years !!